Archive for the 'Hernando County Real Estate' Category
Homes: Buying Opportunity
"Fixers" Reward Patience, Prudence, and Realism
These days the words "bank owned homes" have become practically synonymous with a single word: "opportunity." With prices and mortgage rates this low, first time home buyers, investors and seasoned property owners alike are looking at a raft of buying options unlike any Spring Hill Florida has seen in a very long time.
That option of buying a bank owned home has certainly opened a viable route for those looking to own a home at the fraction of what it cost just a few years ago. But not without a price: the best Spring Hill Florida bank owned home bargains are almost certain to fall into the 'fixer-upper' category.
When considering the purchase of one of our Spring Hill Florida bank owned homes, I've found that my most successful clients have a few qualities in common:
– patience – they wait until they've found a house that suits all their needs
– prudence – they resist the temptation to take out too big of a loan
– realism – they know how much hard work they will be willing to put into the house
Finding the right fixer-upper should be approached as a process: in other words, never buy the first home you see until after you've checked out some of its competition. There are more foreclosures on the market than ever – a phenomenon that works to your advantage. When you do find the right home, make sure to take out a loan that makes sense. Often people who are in a hurry to buy a house are tempted to take out a loan without giving enough consideration to its immediate and long-term implications. Being coolly realistic as you work out the numbers will pay off for a long time.
Once a bank owned home is officially yours, the hard (often fun!) work begins. Buying a home in need of repair has always been the surest way to find a deal, but it is also the way to improve or develop home maintenance skills, bond with family members, and keep a tight rein on the family budget. Here, too, you need to be careful not to get carried away– you don't want to overbuild or overdevelop beyond what is appropriate for the neighborhood setting. In other words, keep your end goals in mind. My advice to clients varies depending on their individual needs: Is it an income property? Or the family home for the next 15 years?
Foreclosures show no signs of slowing down in the near future, so this May's buying market is opportune. If you're considering buying a bank owned home in Spring Hill Florida, call me today to go over your options and to put a plan into action!
Tina Fingerman:
Professional Realtor
727-946-2348
Steve Fingerman:
President
NMLS # 276682
727-946-0904
Spring Hill FL Owner Financing: Good Deal or Not A Good Deal?
Housing Affordability at All-Time Highs
Spring Hill FL For Sale by Owner Pros & Cons
Bear with me on these numbers: they are meaningful to Spring Hill Florida home buyers and sellers alike. One of the most meaningful calculations The National Association of Realtors®makes is the Housing Affordability Index. An Index value of 100 means that the average (actually, 'median') family's income is exactly the right amount to qualify for a typical 20% down mortgage on a median-priced home. It would be tight, but doable.
That's what a "100" means. In the latest report this spring, the Index across the whole country was higher than 200! … 204.3, to be precise. Up there in "never-before" territory. And it's been there since January!
Yet banks are still not lining up to approve mortgages – for the number of reasons we've talked about before. It's why some buyers and sellers have started to look for alternative ways to sell and buy a home; and begun to look in the "for sale by owner" ("FSBO") realm.
Spring Hill Florida homes for sale by owner aren't being sold through a licensed agent, forcing a potential buyer or his agent to deal with the seller directly. If the home has sat on the market for an extended period and the homeowner does not have a mortgage to pay off, a buyer can sometimes interest the seller in owner self-financing. In such a deal, the buyer gives his or her down payment and installment payments directly to the seller. As anyone would guess, this approach has its own special Pros and Cons.
The biggest Pro for the buyer is, obviously, easier financing. The biggest Pro for a seller is the potential to make a sale where none was possible before. As can be inferred from the Affordability Index, many people can afford a mortgage, but cannot find a traditional lender.
But speaking of problems, there are some 'Cons' to consider. If the buyer stops making payments, the seller must evict and foreclose on the property — both time-consuming and costly procedures. A For Sale by Owner financing deal gone sour is especially problematic if the seller is dependent on the income from the home. And buyers need to pay attention, too. When dealing with a For Sale by Owner transaction, there are a variety of potential legal loopholes and title issues that traditional sale and mortgage disclosures and contracts are specifically set up to avoid.In all cases, it is wise to consult a trusted financial professional and attorney before signing anything.
While a home listed For Sale by Owner with attractive terms (like owner financing) can be attractive, having a licensed real estate and mortgage professional on your side can make all the difference.If you are considering buying or selling in Spring Hill Florida, we are always here to be your real estate resource!
Steve & Tina Fingerman
4117 Mariner Blvd.
Spring Hill FL, 34609
Tina: 727-946-2348
Steve: 727-946-0904
HARP 2.0 Is A Refinance Program That Allows The Refinancing Of Homes Where The Mortgage Balance Exceeds The Value Of The Property.

The Loan Must Be Owned By Either FANNIE MAE Or FREDDIE MAC
The Loan Must Have Been Closed Before May 31st Of 2009
Loan To Values For Lending Purposes Can Go Up As High As 125%. In Other Words, You Can Be Up To 25% Negative In Equity And Still Qualify For A Refinance
Low Rates! The Maximum Loan Level Pricing Adjustments Are Only .75%. That Means Its Realistic To Achieve Today's Very Low Interest Rates Which Nationally Are Averaging Below 4% For A 30 year Fixed Term. There is No Loan Level Pricing Adjustments On 10, 15, and 20 Year Terms
Condominiums Are Eligible! Condo's Can Be Refinanced Under HARP 2.0 Up To 125% LTV
Property Inspection Waivers Are Available In Many Cases. This Means An Appraisal May Not Be Required At All!
For More Information About HARP 2.0 Or Other Mortgage Products Contact Us Today:
Steve Fingerman
President
4117 Mariner Blvd.
Spring Hill FL, 34609
Office 352-688-7949
Cell 727-946
On February 7, 2012 FAIR announced a Class Action Lawsuit against Citizens Property Insurance. Attorney Mark Beausoleil, FAIR Regional Director David Welch, Steve Fingerman Board Member and President E Loans Mortgage Inc and Senator Mike Fasano, Announce FAIR's Lawsuit against Citizens Property Insurance for their practices of inflating Replacement Cost Values and Overcharging Florida Consumers. Florida Association Of Insurance Reform Announced on Feb 7, 2012 A Class Action Lawsuit Brought Against Citizens Insurance by It's Policy Holders at The Capital Building In Tallahassee
Do You Know What is NOT Covered in Your Home Owners Insurance Policy?
You Might be Surprised
In recent years, insurance carriers in Florida have added many exclusions to property insurance policies, with little oversight or public debate. These exclusions are drafted into policy leaving consumers with less coverage for the same (if not higher) premium.
Because many policyholders rarely read every word of their large and complex policies, they may not even be aware of what is NOT covered. Since policyholders are unable to negotiate policy language, they are left with a choice of accepting the changes, purchasing new endorsements or seeking a different carrier.
Examples of common policy exclusions include:
Eliminating Your Rights to Appraisal – For 200 years, policies have included the binding appraisal process to settle disputes between insurance companies and the insured over amount of loss or value of damaged property. Many insurers are restricting or eliminating this provision, which provides important consumer protections.
Giving You a Sinking Feeling – Many policies no longer cover damage from sinkholes unless the sinkholes are deemed "catastrophic," usually meaning large and sudden. But slowly occurring sinkholes can cause catastrophic damage to a home and its value. Damage can run into the hundreds of thousands, often more than the value of the home, leaving many homeowners with no other choice than to walk away from their mortgages.
Requiring You to See Through Walls – Most insurance claims deal with water damage, often stemming from damage behind walls or under slabs that doesn't become noticeable for weeks or months. Citizens and other insurance companies now deny claims for leakage occurring over more than 14 days, even if it is hidden from sight. In fact, Citizens has just announced plans to further expand its water exclusion.
Eliminating Coverage for Mold – Where there is water damage mold often forms. Though it is recommended that water be removed and damaged areas dried within 48-72 hours, company insurance adjusters often are unable to visit the home within that time. No matter the reason, if mold forms, most companies will no longer cover the cost of its removal.
Leaving Screened Structures Uncovered – Popular in Florida, screened enclosures used to be covered under most homeowner insurance policies. Many carriers have now added exclusions that remove screened structures from coverage.
Re-Defining "Falling Objects" – Typically, damage from falling objects in a home or condo (such as floor damage from a falling light fixture or fan) is covered. Citizens' new condo policy, however, only covers such damage if the falling objects come down from the sky through your roof or walls. Great coverage for meteorites, but little else.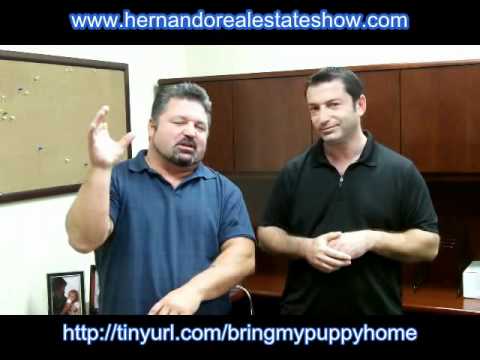 This is the story of a soldier and his quest to bring his best friend to the US.
Sergeant Thomas Homan is trying to rescue "Lil'B" – an adorable puppy he found on the streets of Afghanistan.
Homan and the soldiers of the 1st Squad, 1st Platoon of a military police company are trying to send the pup back to the states, but the process is lengthy and extremely and costly.   These soldiers think the pup is worth every penny. They consider "Lil' B" a morale booster and a little piece of home.
Fox 29 spoke with Homan via Skype.
If you would like to help bring this puppy to the US, click here.
Steve Fingerman
Branch Manager
E Loans Mortgage Inc LLC
4117 Mariner Blvd.
Spring Hill FL, 34609
Office 352-688-7949
Cell     727-946-0940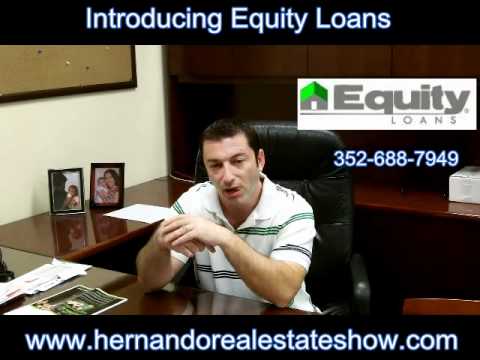 Wow, where to begin? Last weeks announcement that Allied was being sued by the United States left our heads spinning here in Spring Hill…that lasted for about 2 seconds before reality set in and we went immediately to work to establish new relationships. Now we dont know what about Allied's corp practices may or may not be true, but it really does not matter. It's not the way we do business here is Spring Hill. We have secured a new relationship with E Loans Mortgage Inc, and our branch is open and ready for business. E Loans Mortgage Inc is a direct mortgage lender who has a primary focus on purchases. That means you can expect faster underwriting times, with extremley competetive products and pricing that only a direct lender like E Loans Mortgage Inc can provide.
We thank everyone for the tremendous support last week, you are valued customers and referal partners made this difficult transition a piece of cake! Thank you for your continued support for our branch here in Spring Hill FL.
Humbly and respectfully,
Steve Fingerman
Branch Manager
4117 Mariner Blvd.
Spring Hill FL, 34609
Office 352-688-7949
Cell     727-946-0904
Check Out This Funny Betty White Video, Viva La Betty White! LOL
I dont know about you, but she has my vote!
Branch Manager
4117 Mariner Blvd.
Spring Hill FL, 34609
Office 352-688-7949
Cell     727-946-0904
E Loans Mortgage Inc In Spring Hill FL Can Help Super Charge Your Real Estae Marketing Efforts. We Not Only Provide You With Some Of The Best Loans Available Anywhere Today, But Also Give You All The Marketing Tools To Help You Grow And Build Your Business. Join Our Network Of Real Estate Professionals Today To Get Started And Experience The Allied Difference. Check Out The Video Below And Call Us With Any Questions.
352-688-7949


McCarty dramatically cuts Citizens rate request
TALLAHASSEE, Fla. — Florida Insurance Commissioner Kevin McCarty has dramatically slashed the amount that the state-backed Citizens Property Insurance Corp. can charge home and business owners for sinkhole coverage.
McCarty ruled Monday night that Citizens was unable to provide evidence to support its intention to raise rates on an average of more than 440 percent on sinkhole coverage. He instead set the maximum at 32.8 percent for new policies that take effect after Jan. 1, 2012.
Florida's largest insurer of homes and businesses with more than 1.4 million policyholders agreed last week that it would lower a proposed rate hike for sinkhole coverage.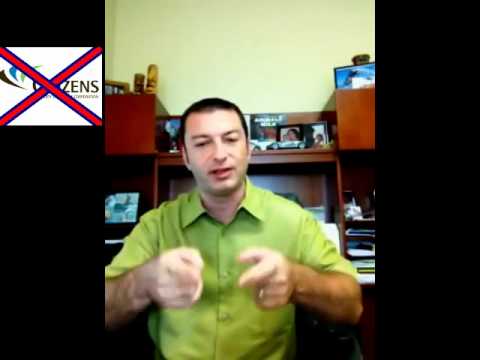 The Legislature passed a broad property insurance bill earlier this year that they said would help drive down costs for private insurers and stabilize the state's fragile market.
A Big thank you is deserved for the efforts of FAIR- Florida Association For Insurance Reform as well as Senator Mike Fasano and each and every Citizen and homeowner who raised their voice. Finally the people were heard and the regulators listened to our collective voice.