Archive for the 'Spring Hill Real Estate' Category
Spring Hill FL Owner Financing: Good Deal or Not A Good Deal?
Housing Affordability at All-Time Highs
Spring Hill FL For Sale by Owner Pros & Cons
Bear with me on these numbers: they are meaningful to Spring Hill Florida home buyers and sellers alike. One of the most meaningful calculations The National Association of Realtors®makes is the Housing Affordability Index. An Index value of 100 means that the average (actually, 'median') family's income is exactly the right amount to qualify for a typical 20% down mortgage on a median-priced home. It would be tight, but doable.
That's what a "100" means. In the latest report this spring, the Index across the whole country was higher than 200! … 204.3, to be precise. Up there in "never-before" territory. And it's been there since January!
Yet banks are still not lining up to approve mortgages – for the number of reasons we've talked about before. It's why some buyers and sellers have started to look for alternative ways to sell and buy a home; and begun to look in the "for sale by owner" ("FSBO") realm.
Spring Hill Florida homes for sale by owner aren't being sold through a licensed agent, forcing a potential buyer or his agent to deal with the seller directly. If the home has sat on the market for an extended period and the homeowner does not have a mortgage to pay off, a buyer can sometimes interest the seller in owner self-financing. In such a deal, the buyer gives his or her down payment and installment payments directly to the seller. As anyone would guess, this approach has its own special Pros and Cons.
The biggest Pro for the buyer is, obviously, easier financing. The biggest Pro for a seller is the potential to make a sale where none was possible before. As can be inferred from the Affordability Index, many people can afford a mortgage, but cannot find a traditional lender.
But speaking of problems, there are some 'Cons' to consider. If the buyer stops making payments, the seller must evict and foreclose on the property — both time-consuming and costly procedures. A For Sale by Owner financing deal gone sour is especially problematic if the seller is dependent on the income from the home. And buyers need to pay attention, too. When dealing with a For Sale by Owner transaction, there are a variety of potential legal loopholes and title issues that traditional sale and mortgage disclosures and contracts are specifically set up to avoid.In all cases, it is wise to consult a trusted financial professional and attorney before signing anything.
While a home listed For Sale by Owner with attractive terms (like owner financing) can be attractive, having a licensed real estate and mortgage professional on your side can make all the difference.If you are considering buying or selling in Spring Hill Florida, we are always here to be your real estate resource!
Steve & Tina Fingerman
4117 Mariner Blvd.
Spring Hill FL, 34609
Tina: 727-946-2348
Steve: 727-946-0904
The latest version of the federal Home Affordable Refinance Program went into full swing this week.
The program, which officially began in December but wasn't fully available until this week, now allows homeowners to refinance at today's low interest rates if they are current on payments and hold loans on which they are more than 125% underwater.
The program is limited to homeowners whose loans are backed by Fannie Mae and Freddie Mac. That means no principal will be reduced, but it may be possible to get a lower interest rate and a lower payment. Homeowners who aren't eligible for HARP may be eligible for other modification programs.
To get a HARP 2.0 refinance, homeowners must have taken out their loan before June 1, 2009. You can read all the guidelines here . The plan will be effect until the end of 2013.
You can apply for a HARP Refinance at E Loans Mortgage.
The previous version of HARP limited the refinancing to homeowners who owed less than 125% of their home's value.
The enhanced HARP is one of a number of refinancing and mortgage-modification opportunities unveiled in recent months to keep more homeowners out of foreclosure and in their homes.
Economists believe putting more money into homeowners' hands, through lower payments also will help the economy.
As Mark Zandi and Cristian Deritis wrote in an analysis for Moody's Analytics:
The economic benefit of a restrung HARP is clear. If more mortgages are refinanced, fewer borrowers will default, homeowners will have more to spend elsewhere and the fragile recovery will receive a quick and potentially sizable cash infusion.
If you think you want a HARP refinance, you should move quickly. Mortgage rates have already started rising, so you want to lock in a low rate while you can.
HARP 2.0 Is A Refinance Program That Allows The Refinancing Of Homes Where The Mortgage Balance Exceeds The Value Of The Property.

The Loan Must Be Owned By Either FANNIE MAE Or FREDDIE MAC
The Loan Must Have Been Closed Before May 31st Of 2009
Loan To Values For Lending Purposes Can Go Up As High As 125%. In Other Words, You Can Be Up To 25% Negative In Equity And Still Qualify For A Refinance
Low Rates! The Maximum Loan Level Pricing Adjustments Are Only .75%. That Means Its Realistic To Achieve Today's Very Low Interest Rates Which Nationally Are Averaging Below 4% For A 30 year Fixed Term. There is No Loan Level Pricing Adjustments On 10, 15, and 20 Year Terms
Condominiums Are Eligible! Condo's Can Be Refinanced Under HARP 2.0 Up To 125% LTV
Property Inspection Waivers Are Available In Many Cases. This Means An Appraisal May Not Be Required At All!
For More Information About HARP 2.0 Or Other Mortgage Products Contact Us Today:
Steve Fingerman
President
4117 Mariner Blvd.
Spring Hill FL, 34609
Office 352-688-7949
Cell 727-946
Thank You Channel 10 News For Continued Coverage. FAIR is commited To Bringing Balanced Reform For Florida Home Owners. For Information On Joining The Class Action Please Click On the Citizens Class Action LawSuit Button At The Top Of The Screen.
E Loans Mortgage In Spring Hill FL, and Steve Fingerman will continue to fight for Florida Home Owners To Keep Home Ownership In Florida, I Proud To Be A Part Of This Action And Committed To Keeping Home Ownership In Hernando County and The Surrounding Tampa Bay Area Affordable.
Please Subscribe To The Right And Forward This Site To Your Friends Using The Buttons Below.
The 10 News Investigators have learned the group suing Citizens Insurance over its insurance practices will file more lawsuits Monday.
We've learned that group — FAIR — will be filing class-action lawsuits against private insurance companies Monday.
Those suits will go along with the cases they've already begun against Citizens.
The 10 News Investigators have been leading the way on this. Following reports by 10 News last fall, allegations surfaced.
The claims: insurance companies statewide are setting the replacement costs of some homes extraordinarily high — much higher than they should be.
That means the companies can charge you more to insure your house. The technique lets them make more money and dodge state laws that limit how much they can raise your rates.
That practice is what led the group FAIR — Florida Association for Insurance Reform — to the steps of the state Capitol last week.
FAIR announced it's suing Citizens Insurance over the issue. Citizens is run by the state and backed up by Florida taxpayers.
PREVIOUS COVERAGE:
On February 7, 2012 FAIR announced a Class Action Lawsuit against Citizens Property Insurance. Attorney Mark Beausoleil, FAIR Regional Director David Welch, Steve Fingerman Board Member and President E Loans Mortgage Inc and Senator Mike Fasano, Announce FAIR's Lawsuit against Citizens Property Insurance for their practices of inflating Replacement Cost Values and Overcharging Florida Consumers. Florida Association Of Insurance Reform Announced on Feb 7, 2012 A Class Action Lawsuit Brought Against Citizens Insurance by It's Policy Holders at The Capital Building In Tallahassee
Do You Know What is NOT Covered in Your Home Owners Insurance Policy?
You Might be Surprised
In recent years, insurance carriers in Florida have added many exclusions to property insurance policies, with little oversight or public debate. These exclusions are drafted into policy leaving consumers with less coverage for the same (if not higher) premium.
Because many policyholders rarely read every word of their large and complex policies, they may not even be aware of what is NOT covered. Since policyholders are unable to negotiate policy language, they are left with a choice of accepting the changes, purchasing new endorsements or seeking a different carrier.
Examples of common policy exclusions include:
Eliminating Your Rights to Appraisal – For 200 years, policies have included the binding appraisal process to settle disputes between insurance companies and the insured over amount of loss or value of damaged property. Many insurers are restricting or eliminating this provision, which provides important consumer protections.
Giving You a Sinking Feeling – Many policies no longer cover damage from sinkholes unless the sinkholes are deemed "catastrophic," usually meaning large and sudden. But slowly occurring sinkholes can cause catastrophic damage to a home and its value. Damage can run into the hundreds of thousands, often more than the value of the home, leaving many homeowners with no other choice than to walk away from their mortgages.
Requiring You to See Through Walls – Most insurance claims deal with water damage, often stemming from damage behind walls or under slabs that doesn't become noticeable for weeks or months. Citizens and other insurance companies now deny claims for leakage occurring over more than 14 days, even if it is hidden from sight. In fact, Citizens has just announced plans to further expand its water exclusion.
Eliminating Coverage for Mold – Where there is water damage mold often forms. Though it is recommended that water be removed and damaged areas dried within 48-72 hours, company insurance adjusters often are unable to visit the home within that time. No matter the reason, if mold forms, most companies will no longer cover the cost of its removal.
Leaving Screened Structures Uncovered – Popular in Florida, screened enclosures used to be covered under most homeowner insurance policies. Many carriers have now added exclusions that remove screened structures from coverage.
Re-Defining "Falling Objects" – Typically, damage from falling objects in a home or condo (such as floor damage from a falling light fixture or fan) is covered. Citizens' new condo policy, however, only covers such damage if the falling objects come down from the sky through your roof or walls. Great coverage for meteorites, but little else.
SAN FRANCISCO – California's attorney general filed lawsuits against mortgage giants Fannie Mae and Freddie Mac on Tuesday, demanding that the companies that own some 60 percent of the state's mortgages respond to questions in a state investigation.
Attorney General Kamala Harris, whose office filed the lawsuits in San Francisco Superior Court, is investigating Freddie Mac's and Fannie Mae's involvement in 12,000 foreclosed properties in California where they served as landlords. She also wants to find out what role the companies played in selling or marketing mortgage-backed securities.
The essentially identical lawsuits ask the mortgage firms to respond to 51 investigative subpoenas that call on Fannie Mae and Freddie Mac to identify all the California homes on which they foreclosed. They also want the mortgage firms to reveal whether they have information on the decreased value of those homes due to drug dealing or prostitution, as well as explosives and weapons found on those vacant properties.
"Foreclosures not only affect the families who lose their homes, but also the safety, health and welfare of the entire community," the lawsuit said.
Harris also called on Fannie Mae and Freddie Mac to disclose whether they have complied with civil rights laws protecting minorities and members of the Armed Forces against unlawful convictions and foreclosures.
The suits also seek to determine whether the companies are in compliance with California's securities and tax laws.
The companies were taken over by the federal government and put into conservatorship under the Federal Housing Finance Agency in September 2008 to save them from collapse.
An attorney representing the Federal Housing Finance Agency said in a letter attached to the lawsuits that the 51 subpoenas were "frequently vague and ambiguous," and said state attorneys general did not have the authority to issue subpoenas against the federal conservator.
"The burden to collect that information would be nothing short of staggering," the letter said.
Representatives of Fannie Mae and Freddie Mac said the companies would not comment on the lawsuits Tuesday.
The lawsuits could determine whether states have a right to investigate the mortgage firms while they are under federal control. Harris argues that since the mortgage companies own properties in California, they are subject to state law and demands.
Fannie Mae and Freddie Mac buy home loans from banks and other lenders, package them into bonds with a guarantee against default and then sell them to investors around the world. The two own or guarantee about half of U.S. mortgages, or nearly 31 million loans.
The companies have so far cost American taxpayers more than $150 billion — the largest bailout of the financial crisis. They could cost up to $259 billion, according to the FHFA.
Two former CEOs at Fannie Mae and Freddie Mac last week became the highest-profile individuals to be charged in connection with the 2008 financial crisis. In a lawsuit filed in New York, the Securities and Exchange Commission brought civil fraud charges against six former executives at the two firms, including former Fannie CEO Daniel Mudd and former Freddie CEO Richard Syron.
The executives were accused of understating the level of high-risk subprime mortgages that the companies held just before the housing bubble burst.
Harris has created a task force that is pursuing criminal charges and civil judgments in mortgage fraud cases. She has said that her office would not join a planned 50-state settlement over foreclosure abuses that federal officials and other state attorneys general are negotiating with major U.S. banks.
She said the settlement gave bank officials too much immunity from civil litigation.
Harris said 768,330 residential mortgages were foreclosed on in California between January 2007 and June of this year.
Read more: http://www.foxnews.com/politics/2011/12/20/california-attorney-general-sues-fannie-freddie-demanding-answers/#ixzz1hAzFp71w
Branch Manager
4117 Mariner Blvd.
Spring Hill FL, 34609
Office 352-688-7949
Cell 727-946-0904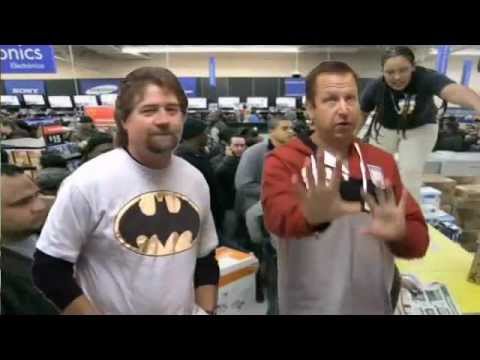 It was because he was going to retire anyway, lost a favorite port town in redistricting and had a tough race last time.
Was this really why Congressman Barney Frank announced today he's retiring from the House of Representatives?
Perhaps another reason was he's no longer chairman of the House Financial Services Committee and like a lot of bullies, Mr. Frank found it's not easy to be stripped of the power to torment and humiliate others.
Brilliant, but acid tongued and generally unpleasant, Mr. Frank ruled with an iron gavel, ran over critics with delight and treated committee members and especially Republican colleagues as lesser forms of life.
Mr. Frank's departure in January 2013 will remove from the House one of its more offensive members. Until then, this petulant, abrasive and downright nasty Congressman will keep making his presence known.
However, it is unlikely that Mr. Frank is leaving for the reason he should depart Congress: out of shame for all he did to stop reform of Fannie and Freddie while there was still time to avert the disaster that almost took down the American economy.
In 2003, he called Fannie and Freddie "fundamentally sound financially" and accused the Bush Administration of trying to "exaggerate a threat of safety… [to] conjure up the possibility of serious financial losses to the Treasury, which I do not see."
A year later, he said talk of financial problems at Fannie and Freddie were "an artificial issue created by the administration…I don't think we are in any remote danger here."
In 2007, as Chairman of the House Financial Services Committee and just as Fannie and Freddie – overleveraged and stuffed to the gills with risky mortgages they'd encouraged and facilitated – were about to go over the cliff, Mr. Frank attacked President George W. Bush's call for reform as "inane."
Yet when Fannie and Freddie went belly up in the fall of 2008, Mr. Frank voted for the same Bush Administration reforms that could have averted the bankruptcies of Fannie and Freddie.
Why did Mr. Frank oppose giving these two gigantic financial institutions the same scrutiny as a local bank, a neighborhood savings and loan or a community credit union?
Fannie and Freddie provided "grease" for the Democratic political machine through hundreds of millions in charitable contributions to left wing community and advocacy groups that are critical to Democratic get-out-the-vote efforts.
Fannie and Freddie hired vast armies of influence peddlers – admittedly from both parties, but mostly Democrats – to forestall any efforts at reasonable regulation.
Fannie and, to a lesser extent, Freddie, were led by Democratic political power brokers, masquerading as mortgage bankers while advising Democratic presidents, vetting Democratic running mates, and plumping the election hopes of Congressional Democrats.
Mr. Frank is incapable of feeling shame, regret or a sense of personal responsibility. These are emotions for lesser beings. He's leaving because of redistricting or to avoid having to raise money or facing those nasty little voters every two years. The House will be a better place for his departure.
Karl Rove is a former senior adviser and deputy chief of staff to President George W. Bush. He is a Fox News contributor and author of "Courage and Consequence" (Threshold Editions, 2010).
Branch Manager
4117 Mariner Blvd.
Spring Hill FL, 34609
Office 352-688-7949
Cell     727-946-0904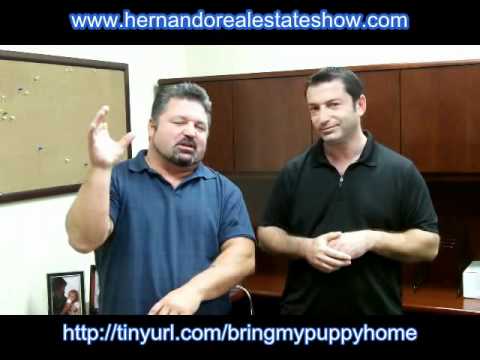 This is the story of a soldier and his quest to bring his best friend to the US.
Sergeant Thomas Homan is trying to rescue "Lil'B" – an adorable puppy he found on the streets of Afghanistan.
Homan and the soldiers of the 1st Squad, 1st Platoon of a military police company are trying to send the pup back to the states, but the process is lengthy and extremely and costly.   These soldiers think the pup is worth every penny. They consider "Lil' B" a morale booster and a little piece of home.
Fox 29 spoke with Homan via Skype.
If you would like to help bring this puppy to the US, click here.
Steve Fingerman
Branch Manager
E Loans Mortgage Inc LLC
4117 Mariner Blvd.
Spring Hill FL, 34609
Office 352-688-7949
Cell     727-946-0940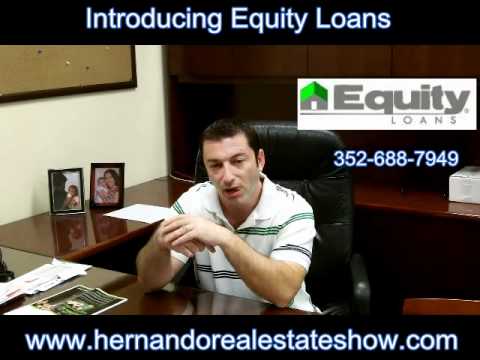 Wow, where to begin? Last weeks announcement that Allied was being sued by the United States left our heads spinning here in Spring Hill…that lasted for about 2 seconds before reality set in and we went immediately to work to establish new relationships. Now we dont know what about Allied's corp practices may or may not be true, but it really does not matter. It's not the way we do business here is Spring Hill. We have secured a new relationship with E Loans Mortgage Inc, and our branch is open and ready for business. E Loans Mortgage Inc is a direct mortgage lender who has a primary focus on purchases. That means you can expect faster underwriting times, with extremley competetive products and pricing that only a direct lender like E Loans Mortgage Inc can provide.
We thank everyone for the tremendous support last week, you are valued customers and referal partners made this difficult transition a piece of cake! Thank you for your continued support for our branch here in Spring Hill FL.
Humbly and respectfully,
Steve Fingerman
Branch Manager
4117 Mariner Blvd.
Spring Hill FL, 34609
Office 352-688-7949
Cell     727-946-0904